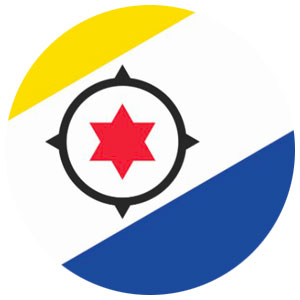 Bon Bini
It is truly our pleasure to welcome you to Bonaire. An island blessed with an unsurpassed natural beauty. From the depths of our pristine waters to the height of our tallest peak, Brandaris, you will feel Bonaire's magic wash over you from the moment you arrive and throughout the days as you become attuned to Bonaire's unhurried pace. You will find that, here on Bonaire, there is a peaceful ambiance for daily life, without the hassle of traffic lights, hustle and bustle, or normal, day-to-day worries. Your only concern will be how to spend each new day you have on Bonaire. Nowhere else is vacationing as easy as on Bonaire, as our warm, friendly people welcome visitors from around the world.
Next to other activities as, kite surfing, windsurfing and snorkeling, Bonaire continues to be recognized as one of the top destinations worldwide for its sustainable tourism. For the 27th consecutive year Bonaire was recognized as the number one Shore Diving Destination in the Caribbean/Atlantic in Scuba Diving Magazine's Annual Readers Choice Awards.
Continue reading at: https://www.tourismbonaire.com/about-bonaire.